To enable every person to fully immerse themselves in the virtual world to enrich their lives in reality.
HaptonTech is an electronic tactile communication and smart haptics technology company with its own patent. Born in the industry-oriented research environment at the Technical University of Eindhoven, HaptonTech is powered by research with 40 years of history. Hapton's co-founder, Professor Dirk J. Broer pioneered HaptonTech's technology together with his inventions in the field of liquid crystal displays (LCD) during his prestigious career at Phillips, where he became Vice-President Research. At HaptonTech, his co-founder, Dr. Danqing Liu, is a co-inventor of the new HaptonTech's technology. She has an entrepreneurial spirit and an ambition to benefit society through technology. Hapton is scientifically tailored for success. 
Hapton offers its customers deeper immersion into the virtual world through smart haptics to communicate between person and devices with touchscreens. Hapton achieves this by providing high-resolution tactile communication in a compact thin-film, overcoming all limitations.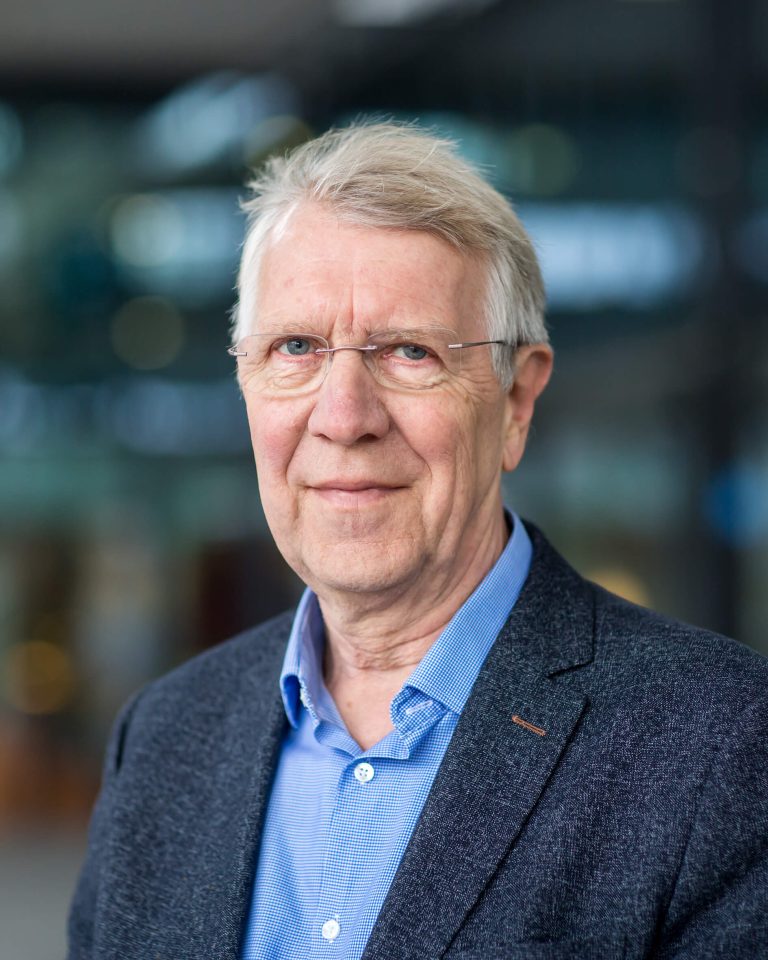 Dirk J. Broer is a polymer chemist specialized in polymer structuring and self-organizing polymer networks. This entails the development of polymers with new functionalities and integrating them into devices to meet industrial and societal challenges in the fields of sustainable energy, water-management, healthcare & personal comfort. The research follows the complete chain of knowledge from molecule to device. i.e. from organic synthesis to prototype. Both top-down and bottom-up methods are employed for the preparation of hierarchically structured materials in the fields of Energy Materials, Stimuli-responsive Materials, and Nanostructured Materials.
Danqing Liu is a materials scientist. In her work, she attempts to fill the field between molecular sciences, such as synthetic organic chemistry, and the dimensions of the more macroscopic materials including morphology and shape control. She focused on the transfer or even amplification of the responsive (dielectric-, ferroelectric-, piezoelectric-, and/ or photo-chemical) effects of a single molecule to the macroscopic level of a device. This is realized by incorporating the functional molecules into suitable and cooperative host materials, such as liquid crystals.